Experience is the Great Teacher is the Great Experience
by Mel Gilden
I love the old Charlie Chan movies, particularly the ones staring Sidney Toler as Chan. Most of the disks on which these movies appear also include interesting bonus material about the production, the actors, and the real-life people and situations that may have inspired the series.
One of these bonus tracks was mainly about Kay Linaker, an actress who stared in four of the Chans, and later, under the name Kate Phillips, co-wrote The Blob. When I heard that well into her 90s, she taught acting and screenwriting, I wondered whether her students appreciated the wealth of history and experience she embodied, and whether they listened with amazement and delight, as I would have, when she told stories of what her life had been like in the old days.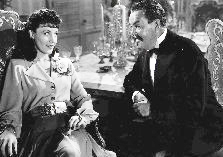 Sidney Toler and Kay Linaker
Thinking about Ms. Linaker/Phillips, I remembered the teachers who had had a strong influence on me. There was the elementary school teacher who persuaded me to make the leap from picture books to chapter books. I wish I could remember her name. In junior high, now called middle school, an English teacher named Miss Byers occasionally gave up her lunch hour to listen to me read out loud from the novel I was writing. I suspect it wasn't a very good novel, but she listened and smiled and encouraged me to continue. Amazing.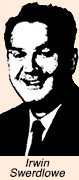 In college, one of my instructors was Professor Irwin Swerdlow. Some of us called him Teddy Bear Swerdlow because he was built sort of like a stuffed animal, but he was an absolutely superb teacher. I tried to pin down his accent, but I never could. I learned later that he'd been all over the world, sometimes an actor, sometimes a theater manager, sometimes a teacher. Apparently, he'd picked up another local inflection wherever he went.
But the most interesting thing about his teaching was that unlike most literature teachers I'd come across, who were interest in what things "meant" or what they "stood for," Professor Swerdlow always said, "Get the story right." And he did.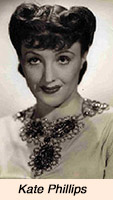 Going to one of his classes was like sitting around a campfire listening to the local shaman tell how the world became the way it was. And his tests were like that, too. "Tell me about 'The King and the Corpse,'" he might say. All you had to do was get the story right and you could have your A. I didn't care what course he was teaching, I would sign up for it. And I was not the only student who "majored in Swerdlow."
Chances are good that if I'd gone to the college where Ms. Phillips taught, I would have majored in Phillips too.